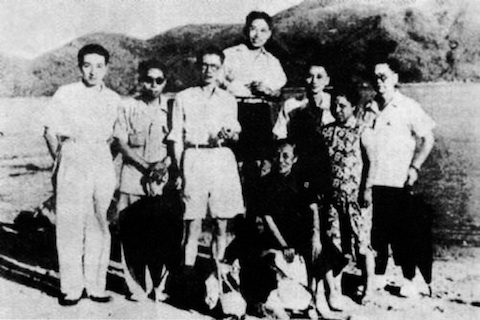 Famous faces among the rescued people, 1941(from left):Chen Gexin, Qu Baiyin, Xia Yan, Ding Cong, He Xiangning, Liao Mengxing、Ouyang Yuqian

Through several months of intensive rescue effort, local CPC organisations and the East River Column had successfully rescued about 800  Chinese celebrities, cultural elites and patriotic democrats.

Among them,  there were some very famous personages such as: He Xiangning (wife of Liao Zhongkai, mother of Liao Chengzhi), Liu Yazi, Mao Dun, Zou Taofen, Xia Yan and Hu Sheng.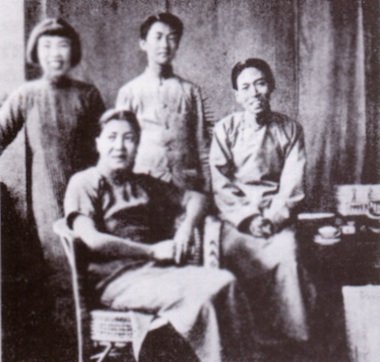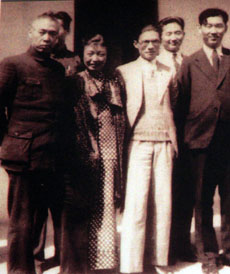 Mao Dun and his family in Hong Kong, 1938                                                                   From left: Tian Han, Wang Ying and Xia Yan in Guilin, 1942
East River Column also helped in the escape of Kuomintang's officers and their family, including Admiral Chan Chak; Guan Dexian, wife of General Yu Hanmou and wife of Nanking's mayor.

* All information and material are provided by China Culture Development Association and Party History Research Center of the CPC Guangdong Provincial Committee.